Community
What's the Good Word?
---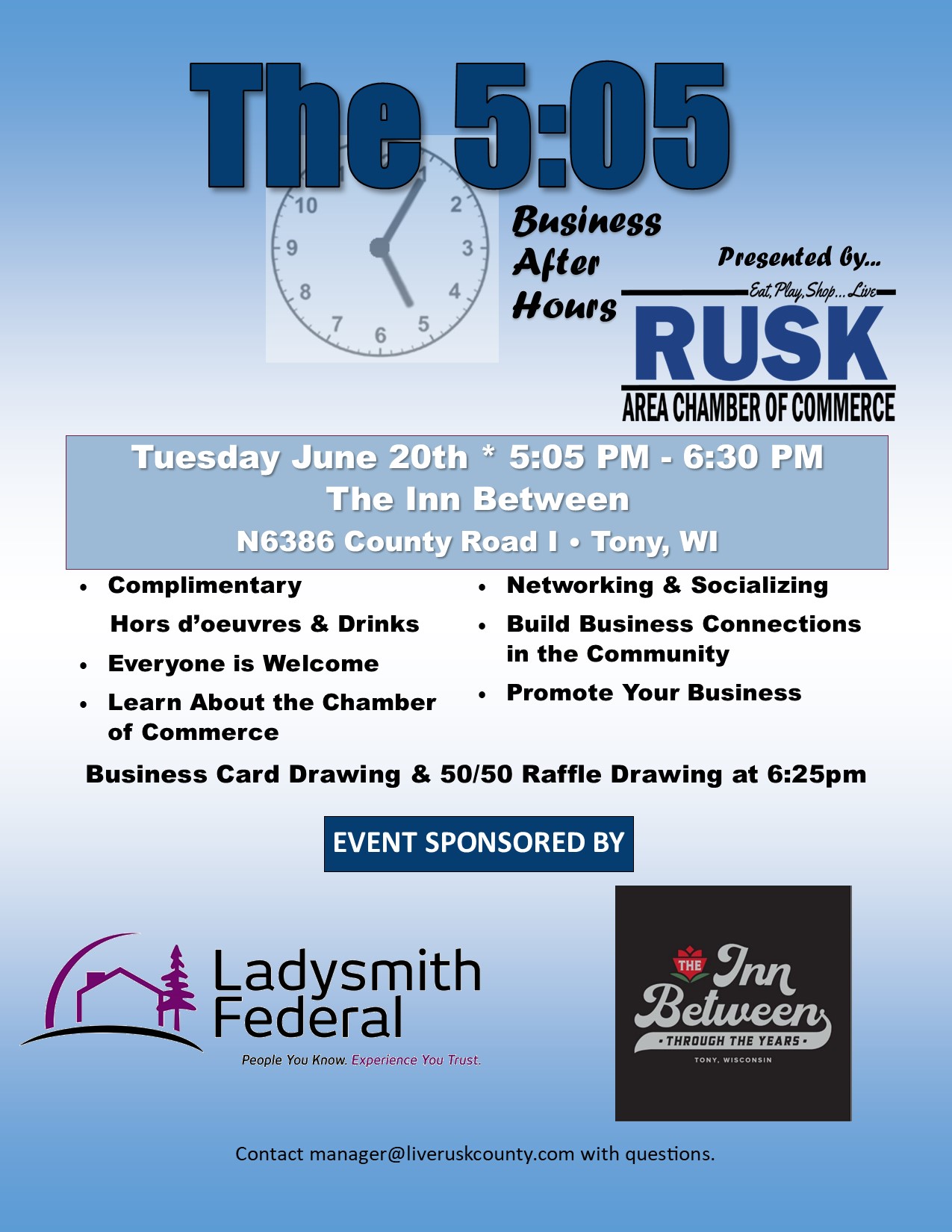 ---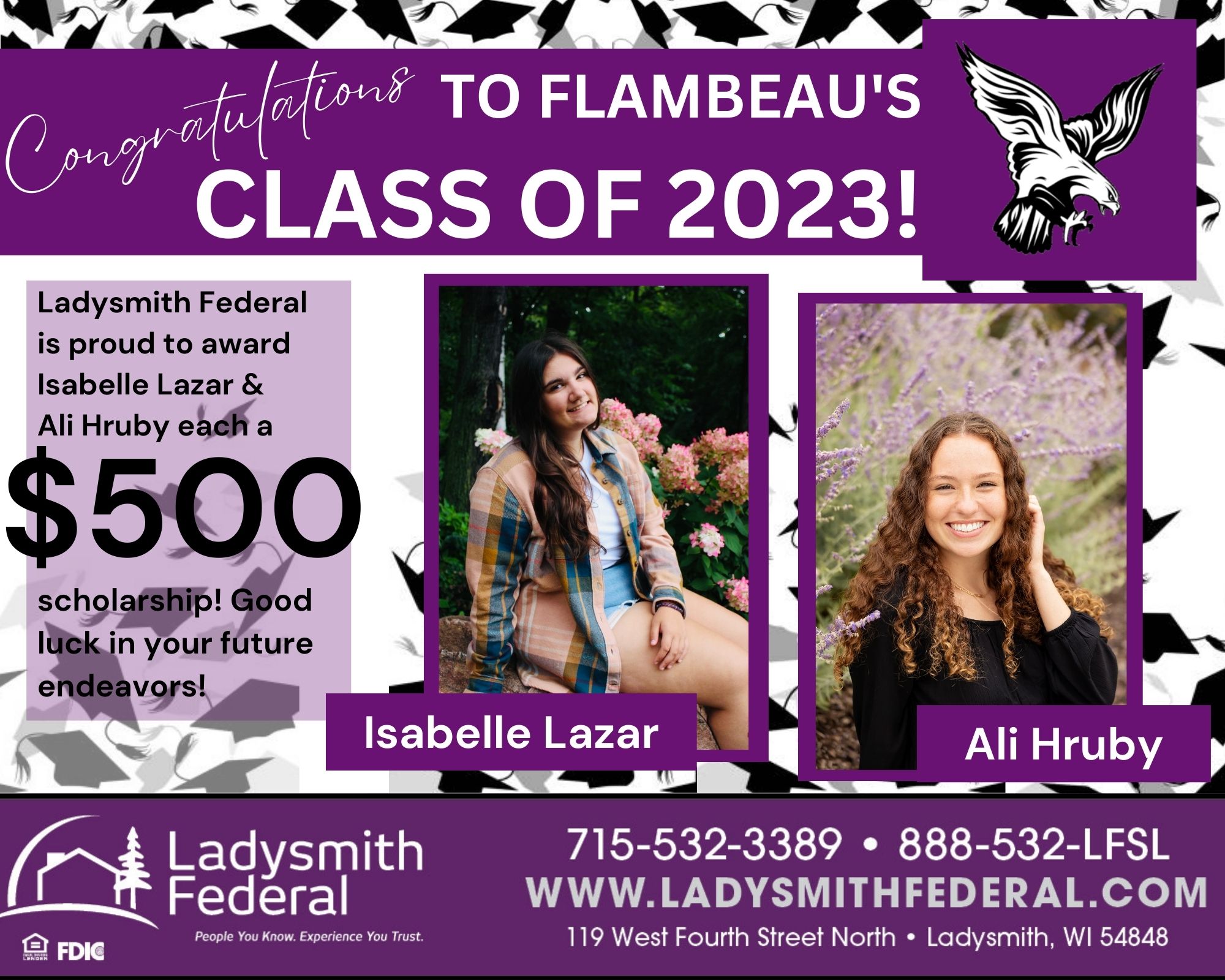 ---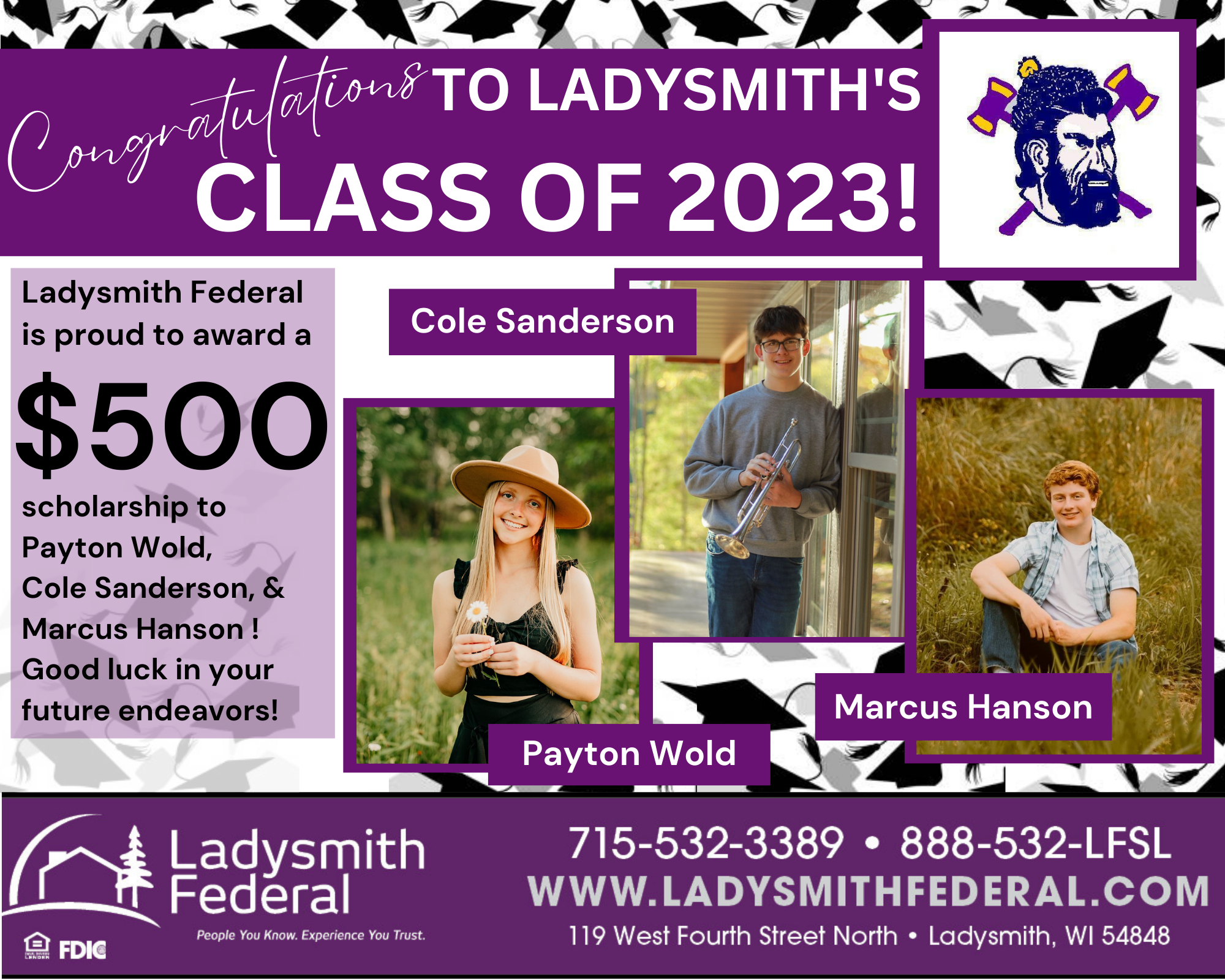 ---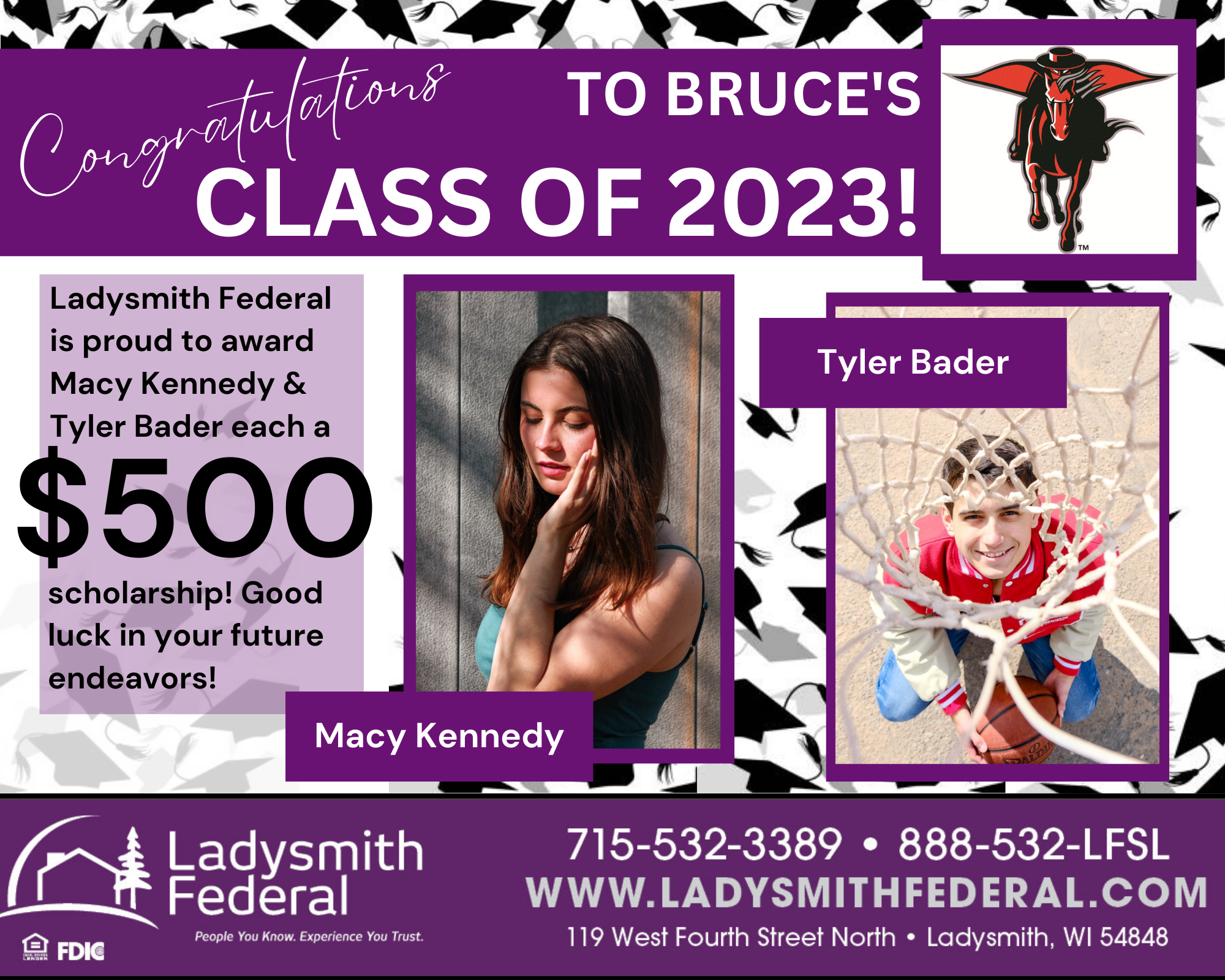 ---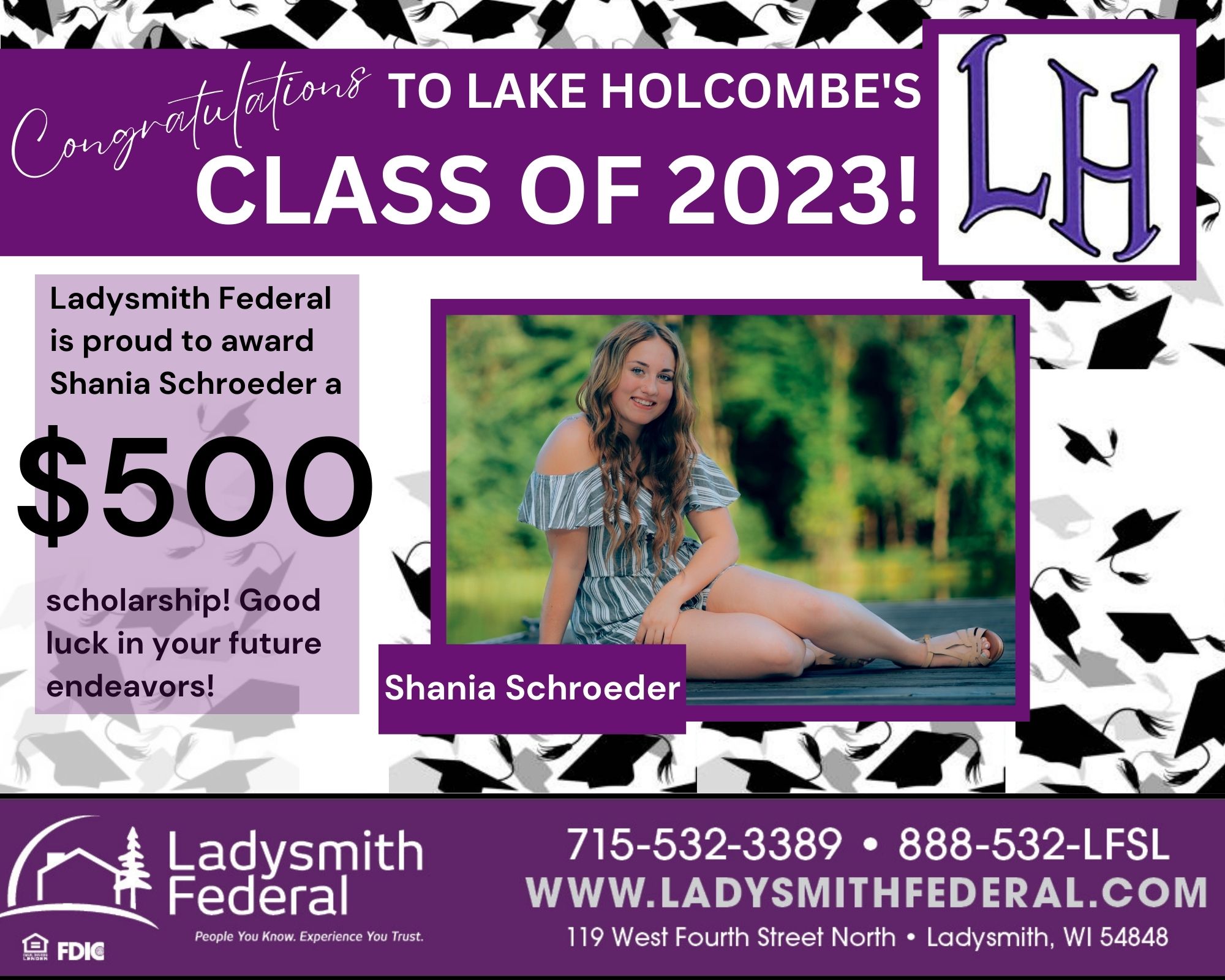 ---
It's Teach Children to Save Week at Ladysmith Federal!
Teach Children to Save is a national program led by the American Banker Association that organizes bank volunteers to help young people develop lifelong savings habits.
During presentations by Kat Detloff this week the students are learning about saving money and earning income. We are reading the book "Curious George Saves His Pennies" by Margret and H.A. Rey's.
In the story, George decides to save for a red train at the toy store, but he does not realize how long it will take — or how hard he'll have to work. Along the way, students were able to learn about responsibility as well as strategies they can use to save for their goals.
We discussed the story and learned key terms like saving, savings goal, earning income, and gift money. We also talked different jobs that the students can do, or currently do, at home to help them earn money to save up towards their own savings goals.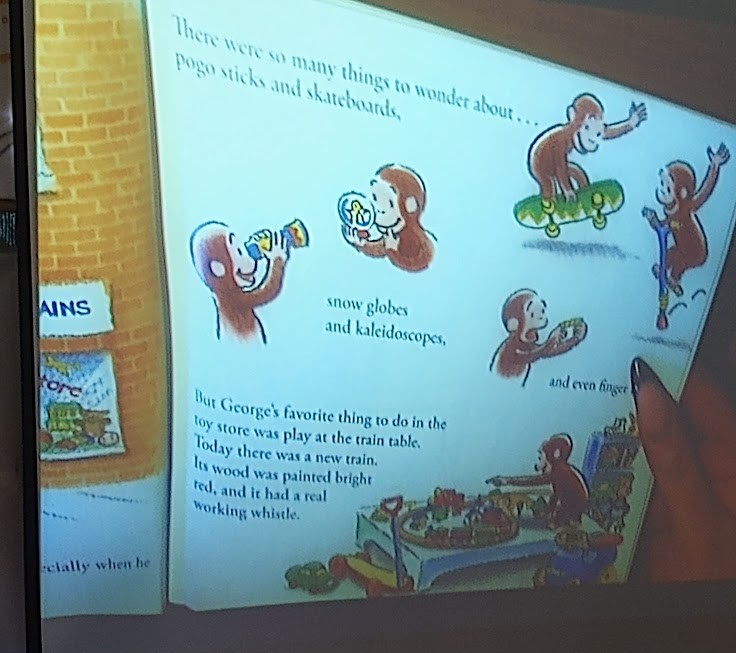 April 27, 2023 Teach Children to Save
Bruce Elementary
Kindergarten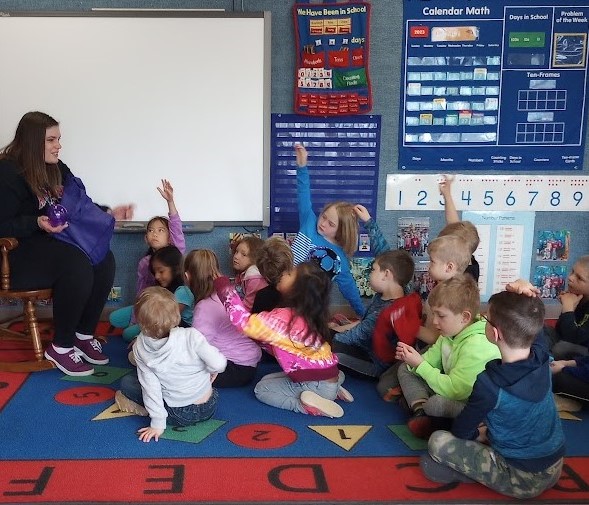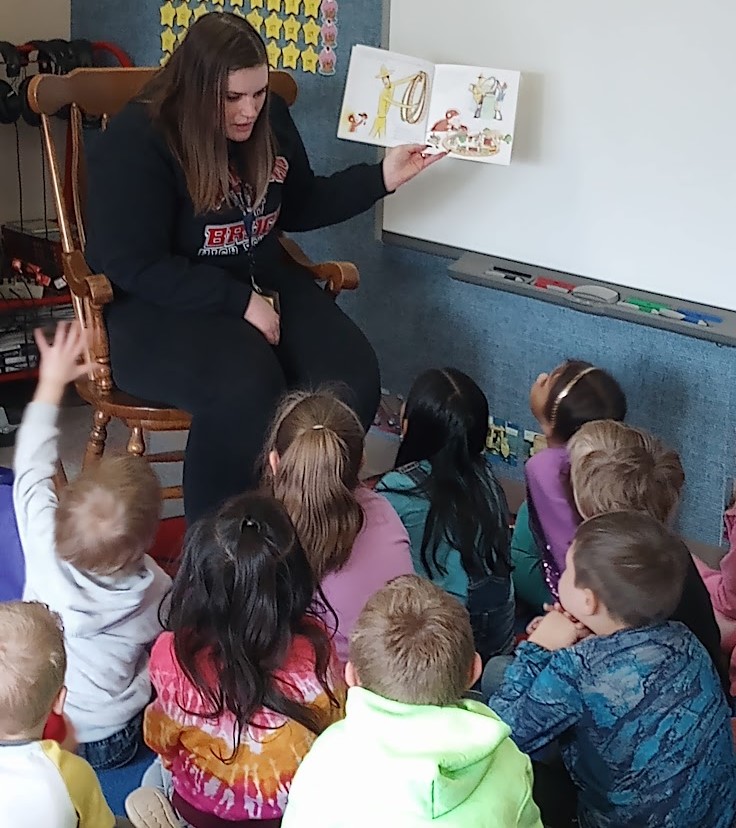 1st Grade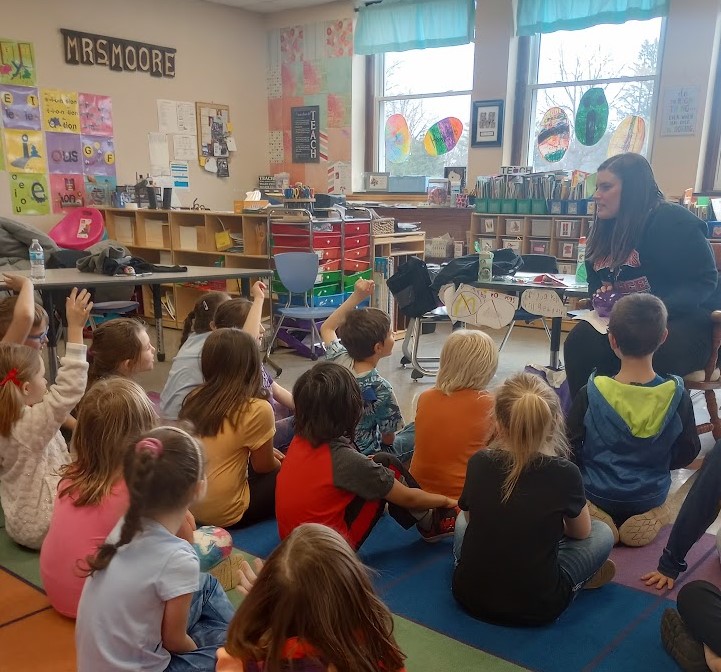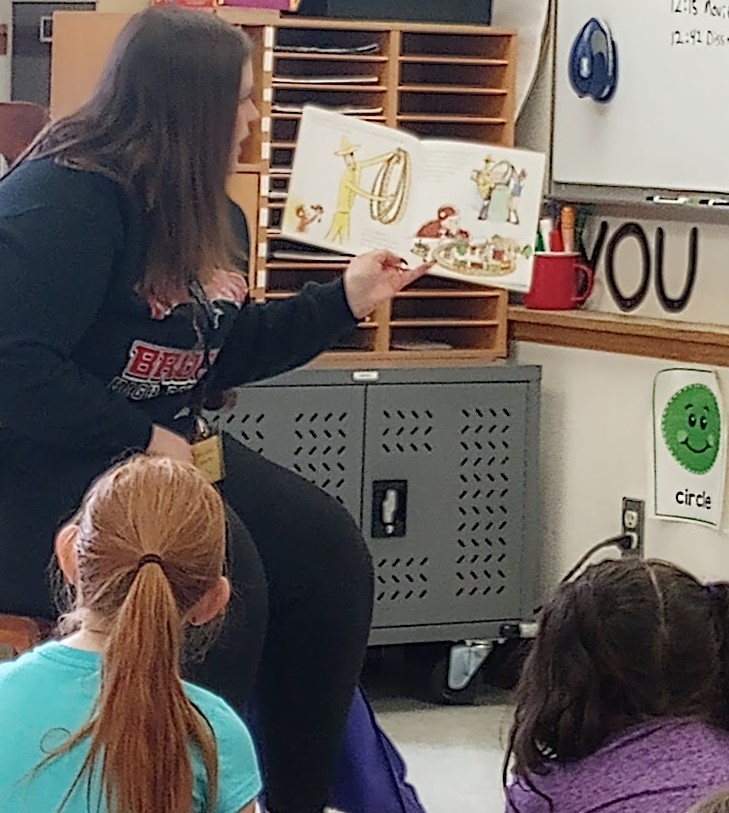 2nd Grade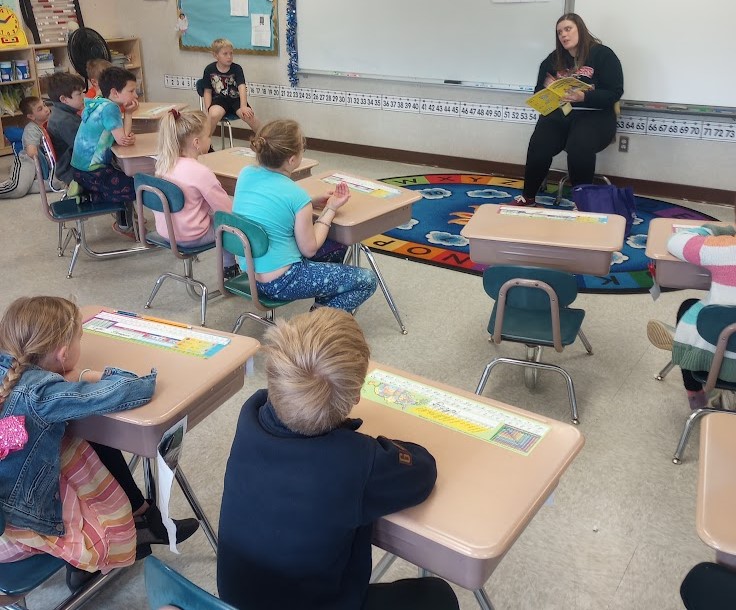 April 26, 2023 Teach Children to Save
Flambeau Elementary
Kindergarten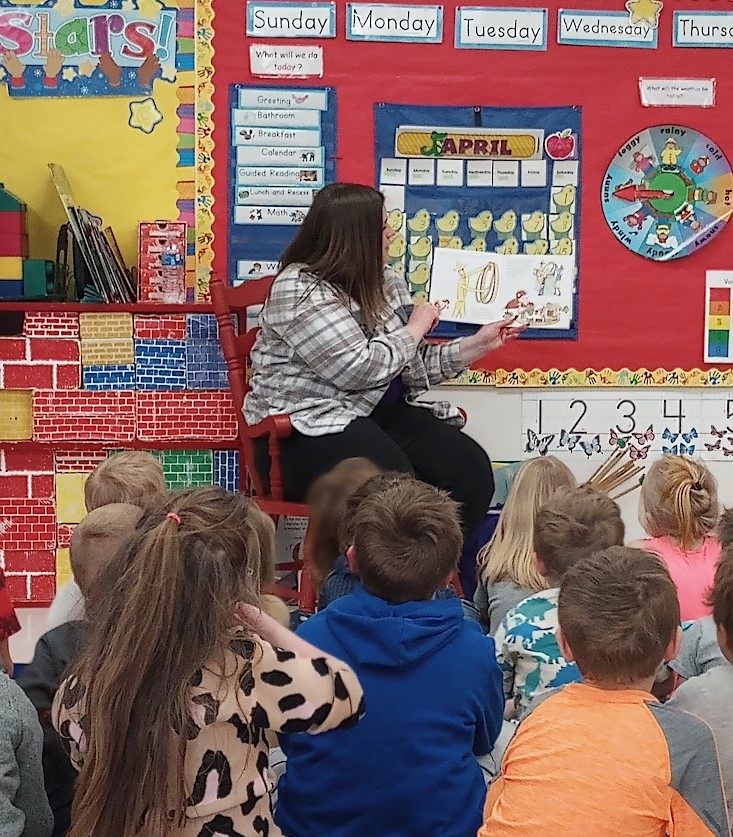 First Grade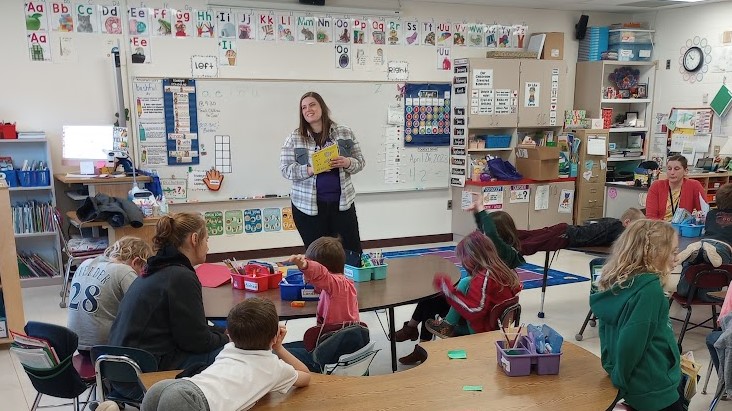 Second Grade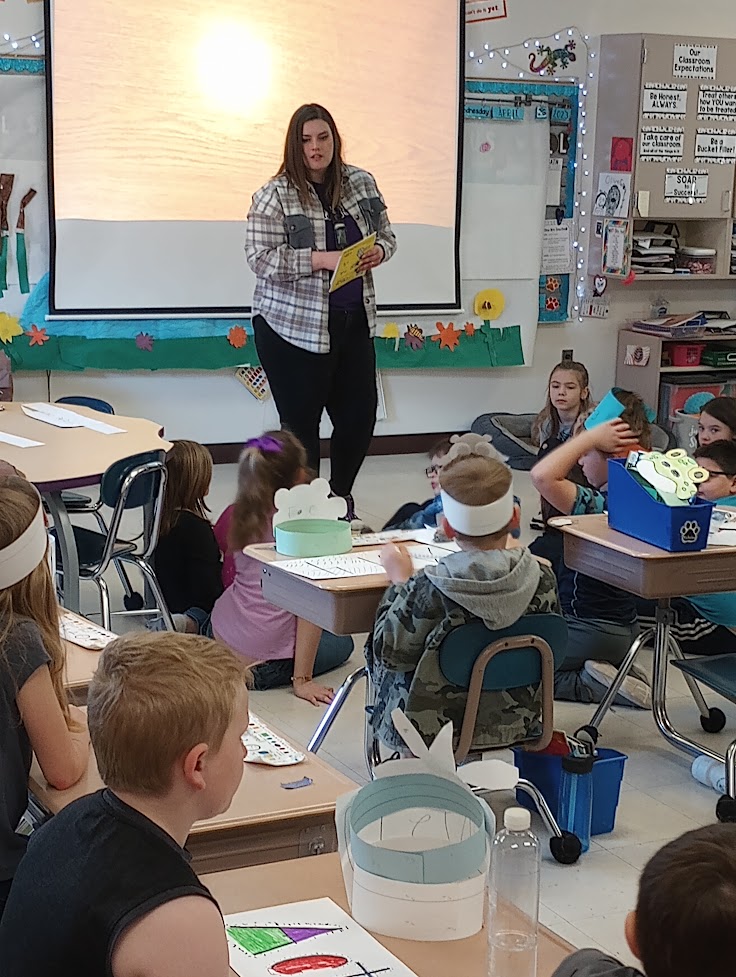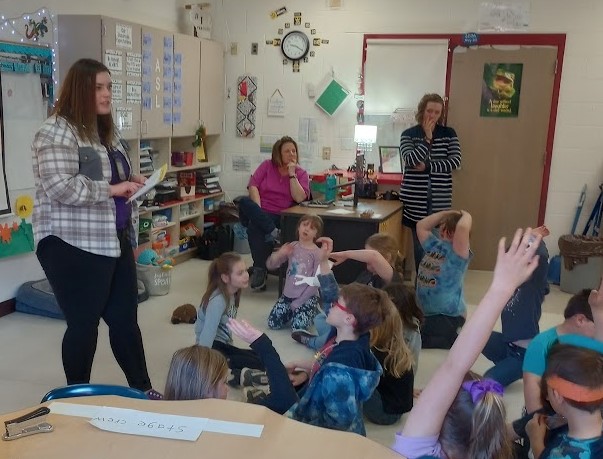 April 24, 2023 Teach Children to Save
Our Lady of Sorrows Elementary K-2nd Grade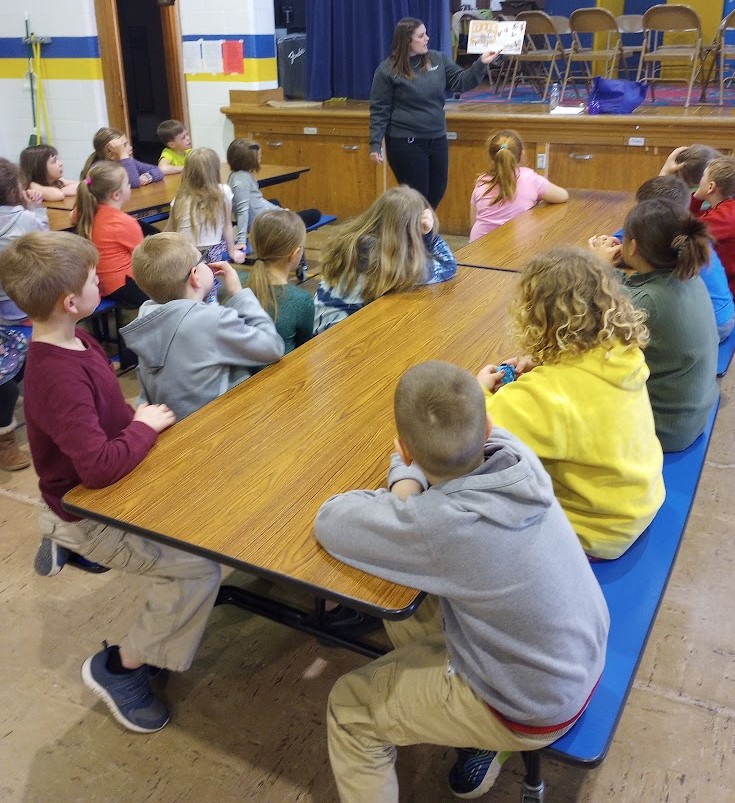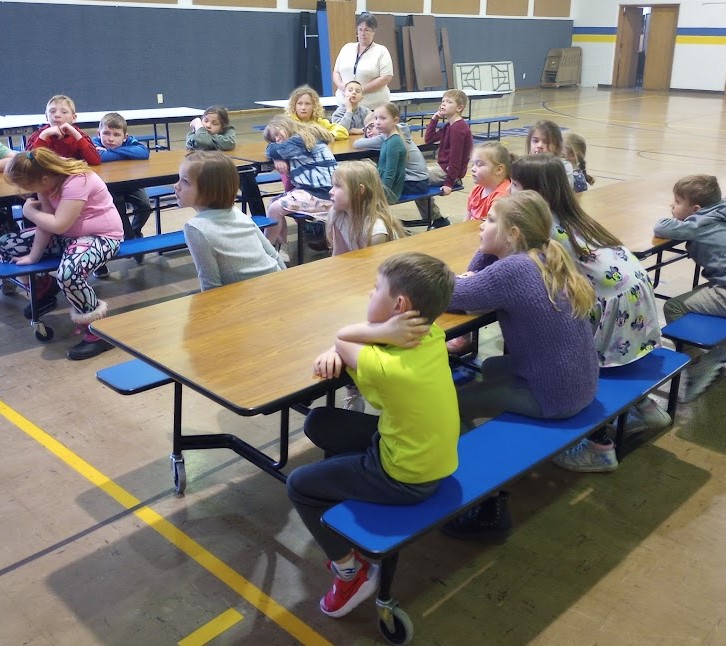 ---
December 20, 2022
We had some special guests this morning! Second graders from the Flambeau School stopped by to cash in the pennies they have been saving for their "Pennies for Presents" program. They received a bank tour, learned about using our coin machine, ate treats, and had a story about saving money read to them. This has become a yearly tradition that we look forward to each December!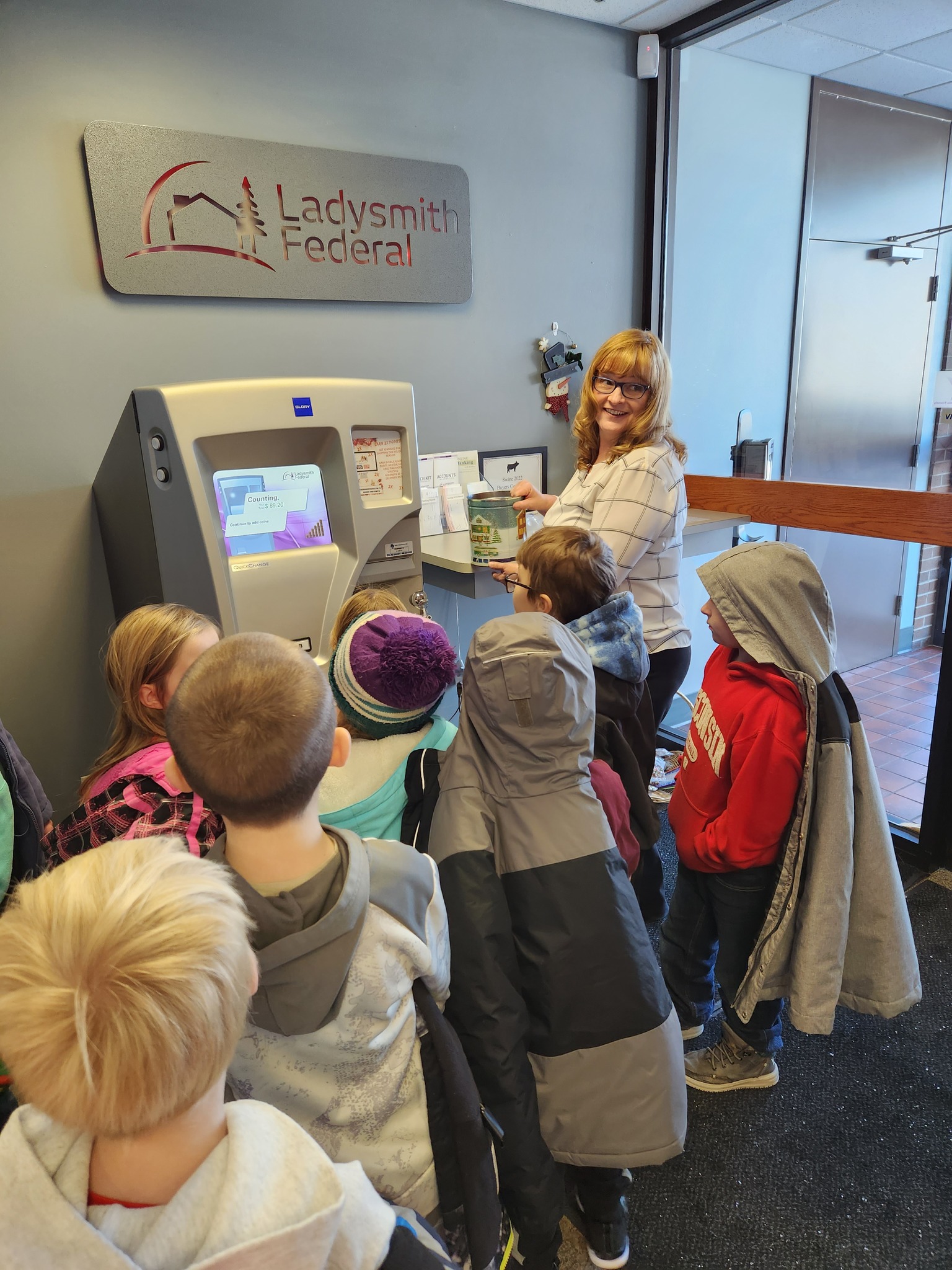 Pictured: Carol Swanson showing students how to use the coin machine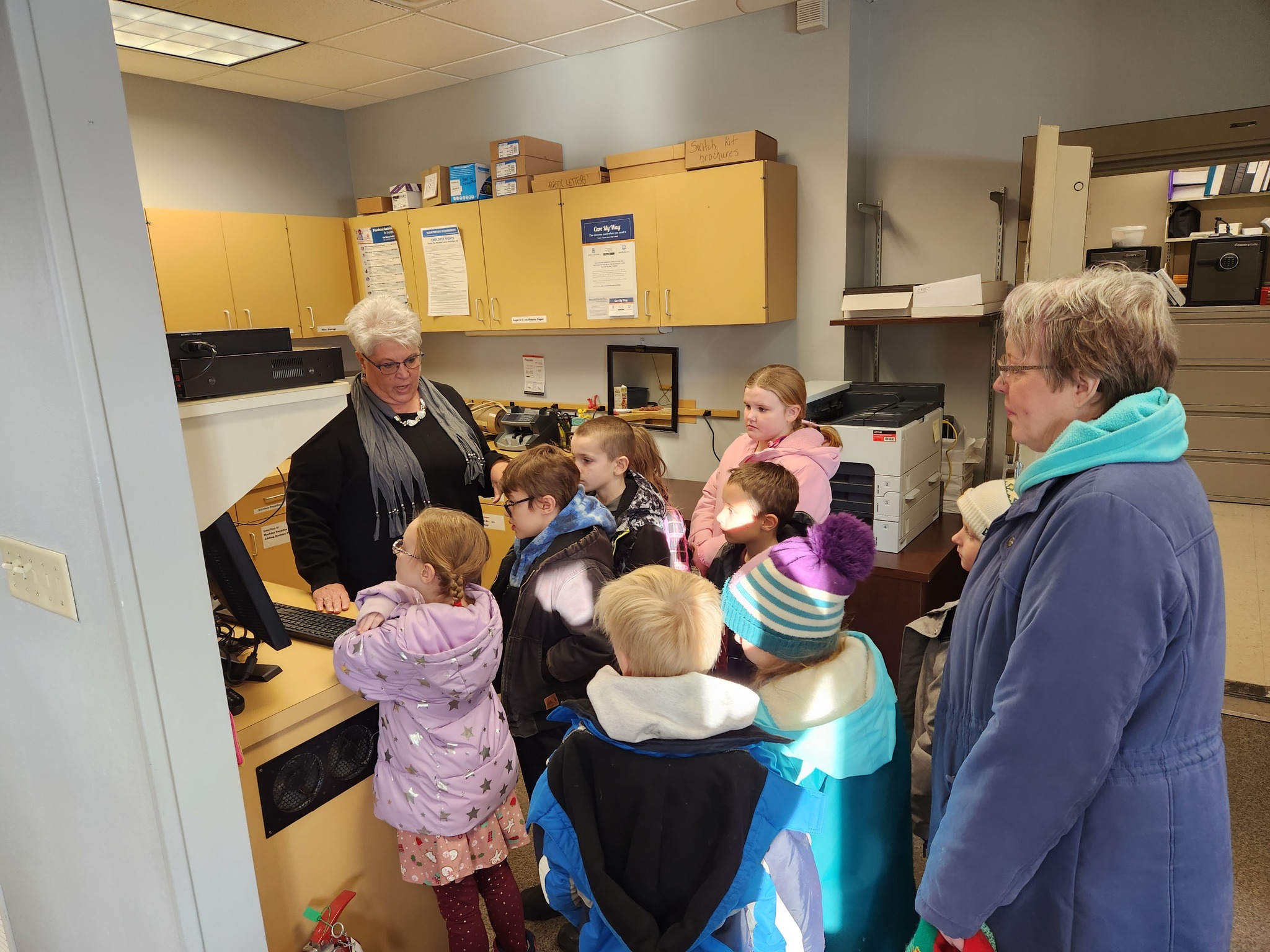 Pictured: Leanne Burch showing students the security cameras and giving a bank tour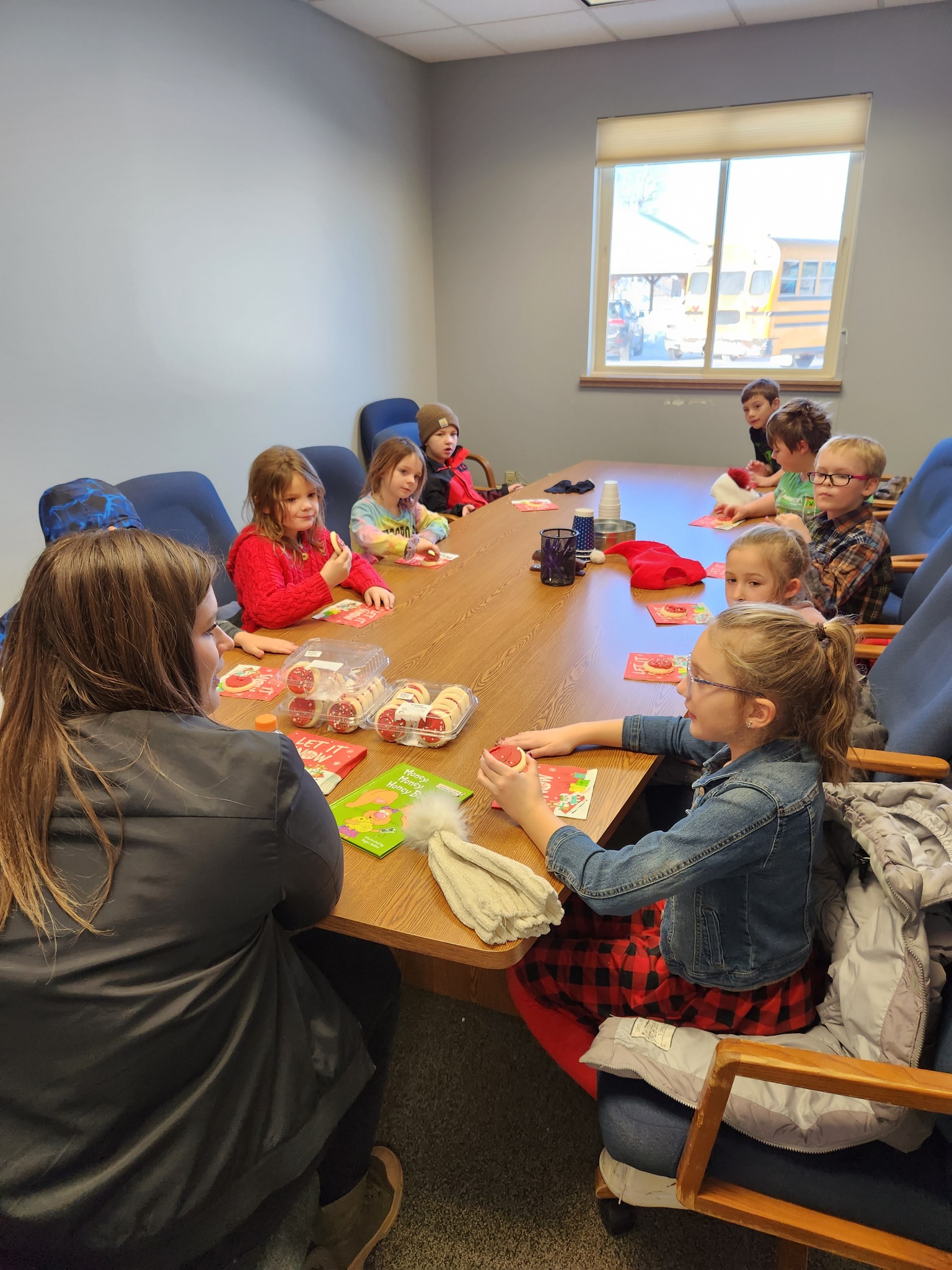 Pictured: Kat Detloff handing out treats and reading a story about saving money
---
December 20, 2022
Ladysmith Federal visited the Flambeau School Kindergarten class to donate gloves for their class' winter activities!
Pictured: Lindsey Sprague with the Flambeau Kindergarten Class
---
Wisconsin Bankers Foundation Recognizes 2021–22 Excellence in Financial Education Award Winners.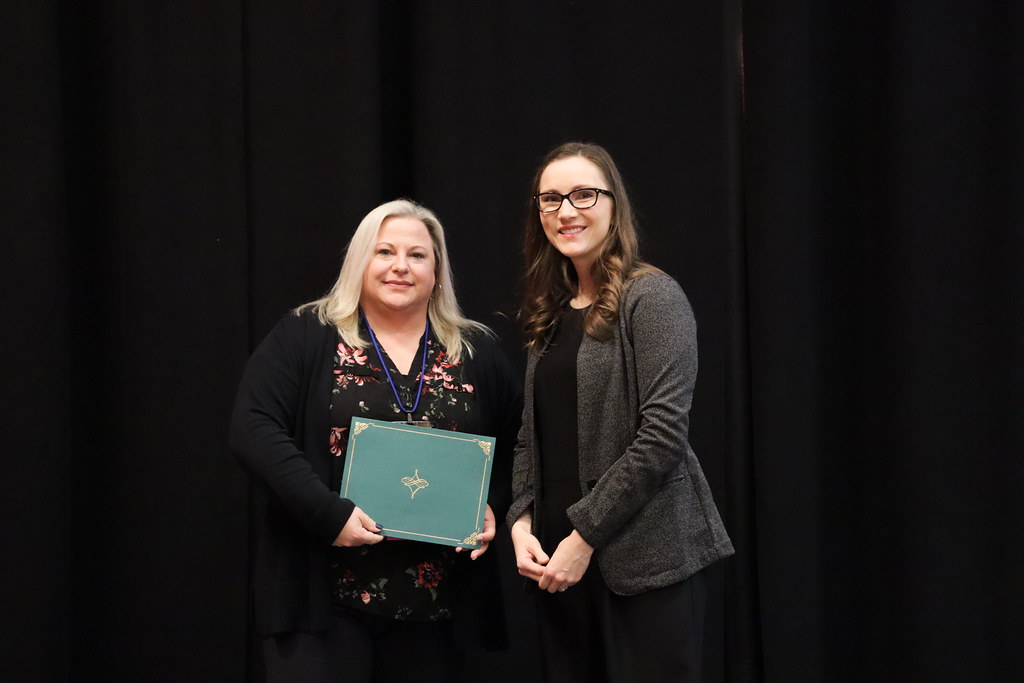 Pictured: Lindsey Sprague of Ladysmith Federal Savings & Loan (left) accepting the Certificate & Award from WBF Executive Director, Cassandra Krause (right).
On Thursday morning, November 17th, 23 Wisconsin bankers and 11 banks were honored by the Wisconsin Bankers Foundation (WBF) for their efforts in promoting financial literacy to Wisconsin's consumers.
Ladysmith Federal Savings & Loan was one of the 11 banks awarded the Excellence in Financial Education award.
Kat Detloff of Ladysmith Federal Savings & Loan was one of the 23 bankers awarded a Certificate of Recognition for volunteering time to teach others financial education skills in 2021-2022.
The outstanding efforts of all honorees were celebrated at the recent WBA LEAD360 Conference held in Wisconsin Dells. During the 2021–2022 fiscal year, these 23 individuals and 11 banks helped WBF expand its financial education to reach nearly 11,000 people throughout the state!
---
A HUGE Thank you!
To everyone who dropped off donations to us during our School Supply Drive in August!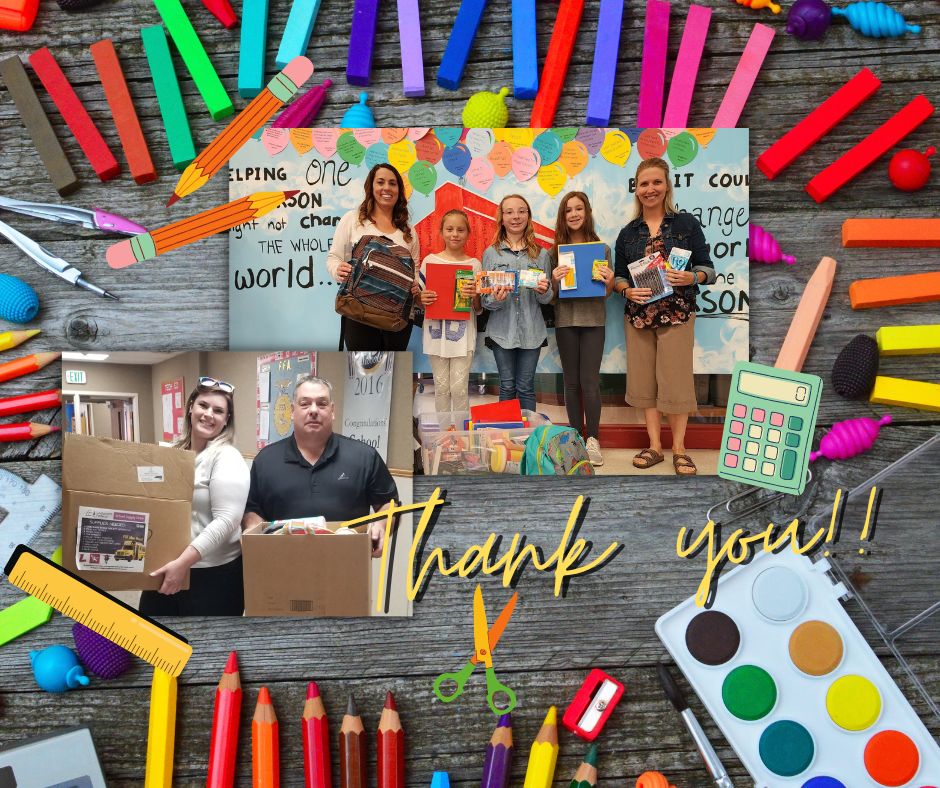 Pictured: Sara Taylor with students from Flambeau School (above) & Kat Detloff with Principal Brad Cody at Bruce School (below)
---
On Friday, August 26, 2022 we hosted a football throwing contest at the Flambeau varsity game!
We were able to raise $200 for the Flambeau Booster Club!
Thank you to all of those who participated and purchased tickets. There were several close throws to winning the $100 cash prize. Current projects of the Booster Club include the outdoor basketball court and community weight room.
For those who missed out on the fun, we will be back at the Flambeau School on October 7th, 2022 for the Homecoming Game!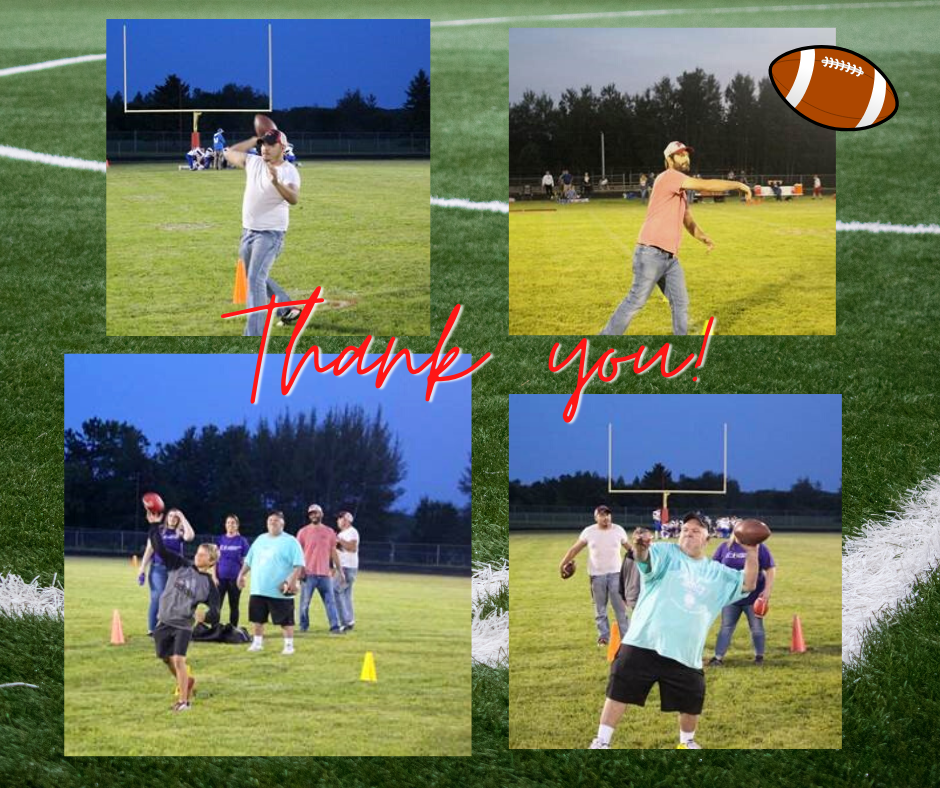 Pictured: Students and spectators who had their names drawn for their chance to win the Football Throwing Contest
---